Amateur Radio Resources
---
Propagation Conditions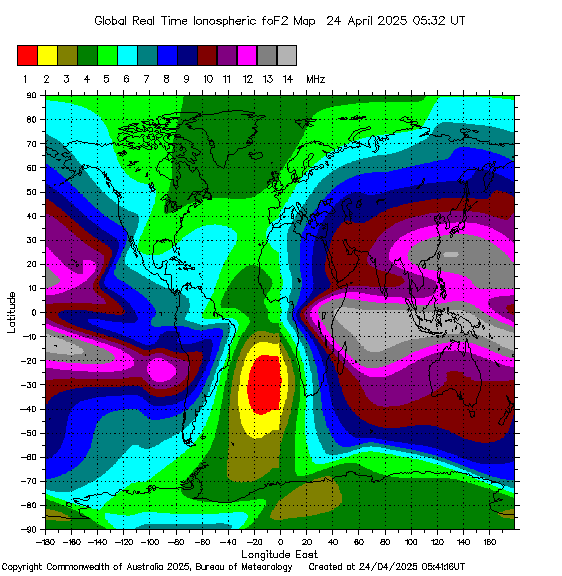 Complete Space Weather report from NOAA
---
Weather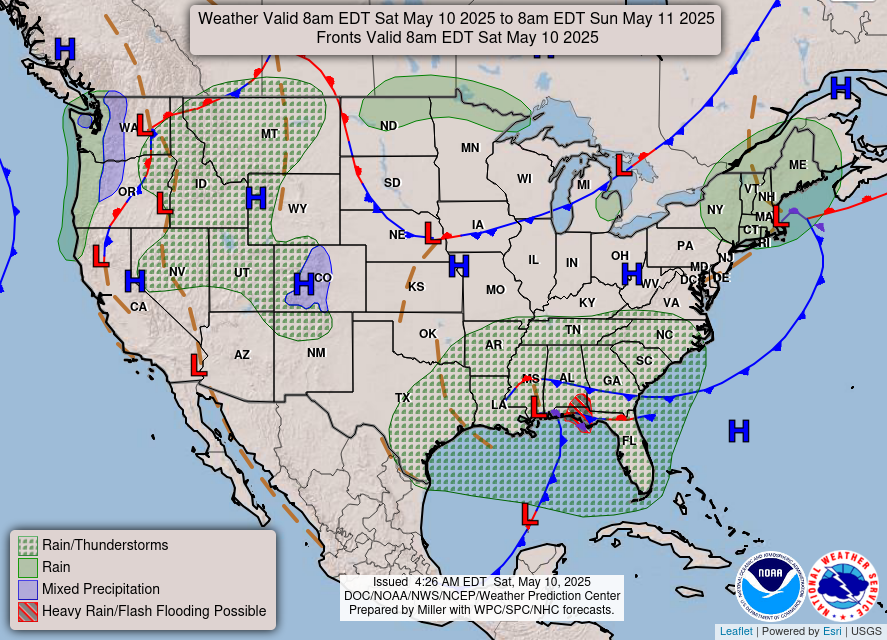 ---
On Line Radio
WebSDR.org ham band radio receivers
Scroll to the map at the bottom of the page. Pick a station. Scroll up to that station's link.
For North East US HF SDR tryK2SDR's link.
For North East US VHF/UHF SDR tryW2NNN's link.
---
Orbiting Links
Live status and location maps for OSCARs.
OSCAR Satellite Schedules.
International Space Station Schedules.
---
Emergency Maps
This map provides a worldwide view of ongoing emergency situations.
This map shows worldwide cyber attacks.
---
RF Safety
Amateur Radio RF safety calculator
---
Grid Square
Ten place Maidenhead Grid locator
---
Azimuthal Map
Use the first six characters from the Maidenhead Grid result from the page above as the location in this map generator.
---
Useful Tables
Sherwood Labs receiver tests.
---
Return to the Home Page